Kleetus (Real Name - Tony Pricipotti. Birth Date - Unknown) is an American professional wrestler, who wrestles for RWA Wrestling. He is known in the GTS community for his weapon of choice, a rubber chicken. FACE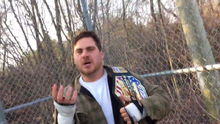 He is a Former GTS United States Champion, GTS Tag Team Champion with Tony Emerald and GTS Hardcore Champion. He was kidnapped by Leatherface and was presumed dead. At Grimamania, he won the GTS Championship from Kamakazzy to become a Triple Crown and Grand Slam Winner, the first Non-DF Member to hold either accomplishment. He is Bruiser Bonifer's and Midnight Runner's cousin.
In January 2018, Kleetus defected GTS for Wubble Bubble's RWA. At the 2018 Regal Rumble, Kleetus was fired by Grim. The next day, he (Kayfabe) Assaulted Kurt Bale at a GTS episode, forcing Grim and Hollywood Hooligan to call the report the assault to the police he defeated Duhop to become the unified YouTube Wrestling Figures Heavyweight Champion and then on June 3, 2018 he lost the YouTube Title to Kama Kozzy which also involved Tony Emerald then he left GTS and then on August 30, 2018 he returned to GTS by confronting Vlad, hitting him with the TKO. During the 2019 regal rumble he helped attack AWE wearing a DF shirt.
On January 27, 2019, he defeated Jake Cage to win the GTS United States Championship for the third time, which was his last title reign
In wrestling
Edit
Championships & Accomplishments
Edit
United Wrestling Coalition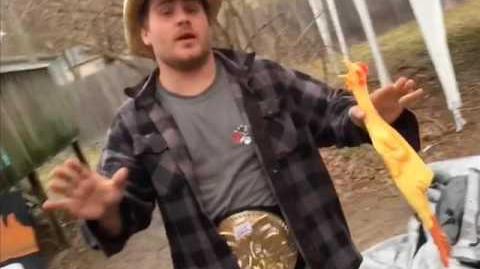 Note: the first song is outdated, pick the second one for the new one
Community content is available under
CC-BY-SA
unless otherwise noted.